.
Back in the summer, we asked ourselves one simple question: if we like PIXEL so much, why ask people to buy Raspberry Pi hardware in order to run it? There is a massive installed base of PC and Mac hardware out there, which can run x86 Debian just fine. Could we do something for the owners of those machines?
So, after three months of hard work from Simon and Serge, we have a Christmas treat for you: an experimental version of Debian+PIXEL for x86 platforms. Simply download the image, burn it onto a DVD or flash it onto a USB stick, and boot straight into the familiar PIXEL desktop environment on your PC or Mac.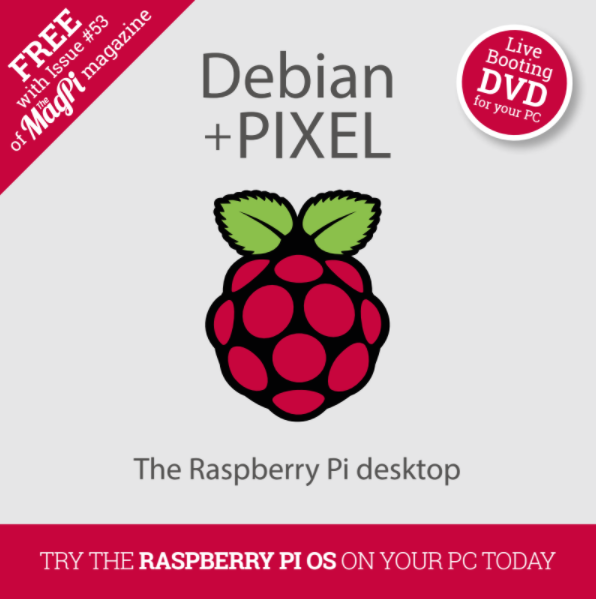 .
Raspberry Pi Foundation released the first 64-bit version of its popular hackerboard, with more than 10 million devices sold, in the form of Raspberry Pi 3 Model B. However, the users missed an official 64-bit operating system that came with Raspberry Pi support.
SUSE has taken up this initiative and developed a version of its 64-bit SUSE Linux Enterprise Server for Raspberry Pi 3. Now, developers and makers can benefit from the solid source code of SUSE Linux Enterprise Server 12 SP2.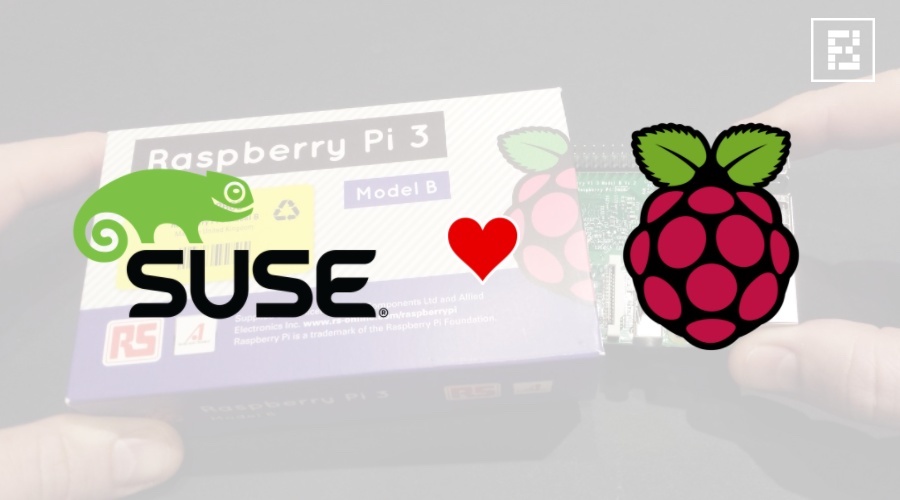 .
A mockup weapon seen at a Ukrainian trade show appears to use a Raspberry Pi micro PC as the basis of a guidance system—probably not at all what the inventors of the hobby computer had in mind when they introduced their affordable wonder to the world.
The weapon was reportedly sighted at last month's Bezpeka Security Trade Show, which showed off the latest in Ukrainian surveillance, intelligence, and military technologies. It appears to be part of a shoulder-fired, disposable rocket launcher in a similar class as the Swedish/American AT-4 or Russian RPG-29.
.
You may have seen the news recently about a bug in the Linux kernel called Dirty COW – it's a vulnerability that affects the 'copy-on-write' mechanism in Linux, which is also known as COW. This bug can be used to gain full control over a device running a version of Linux, including Android phones, web servers, and even the Raspberry Pi.
You don't need to worry though, as a patch for Raspbian Jessie to fix Dirty COW has already been released, and you can get it right now.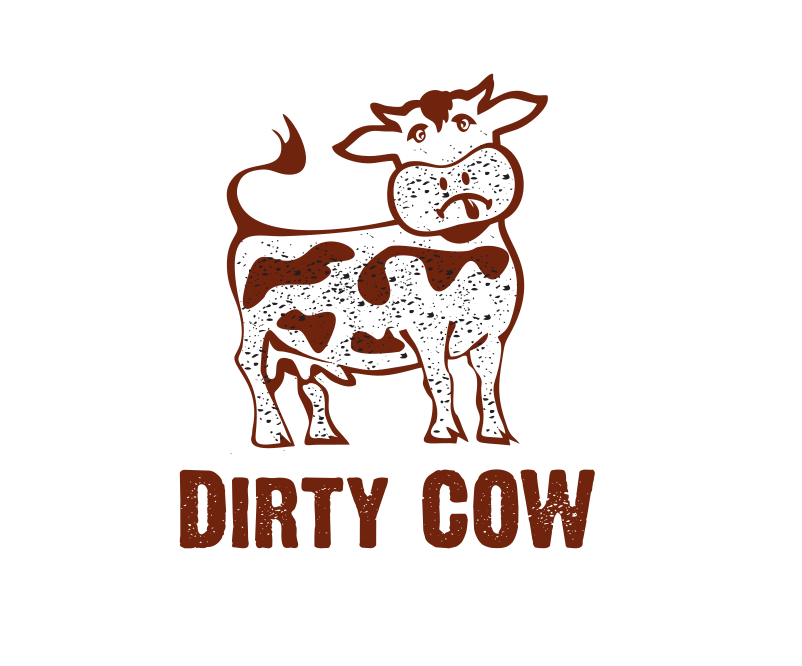 .
It was just over two years ago when I walked into Pi Towers for the first time. I only had the vaguest idea of what I was going to be doing, but on the first day Eben and I sat down and played with the Raspbian desktop for half an hour, then he asked me, do you think you can make it better?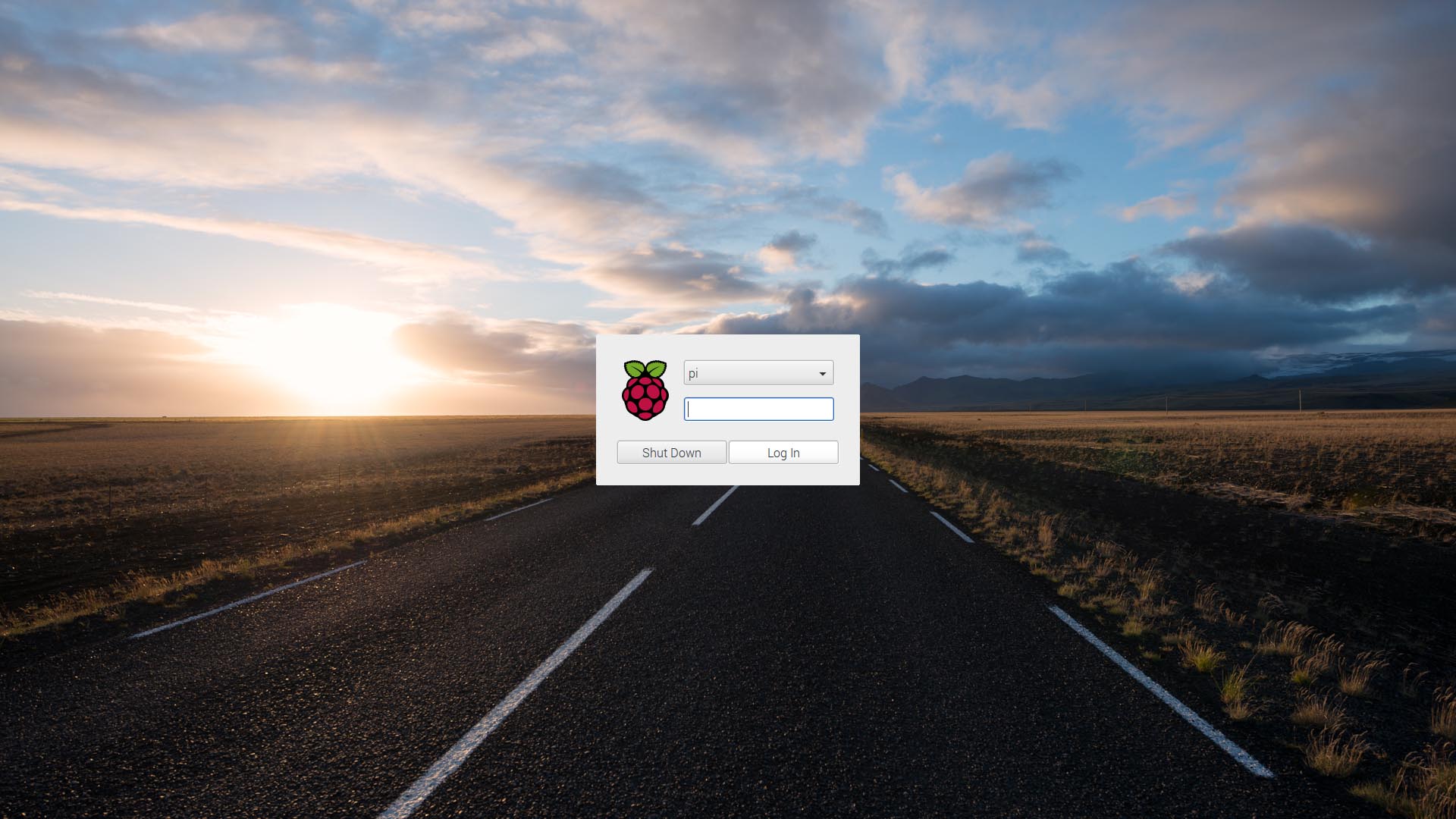 .
When we started Raspberry Pi, we had a simple goal: to increase the number of people applying to study Computer Science at Cambridge. By putting cheap, programmable computers in the hands of the right young people, we hoped that we might revive some of the sense of excitement about computing that we had back in the 1980s with our Sinclair Spectrums, BBC Micros and Commodore 64s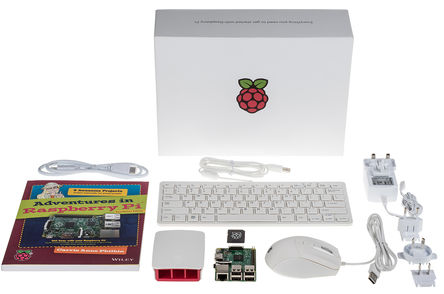 .
Windows 10 on the Raspberry Pi is a great way to create your own internet connected devices, and today Microsoft pushed out an update that makes the set up process a bit easier.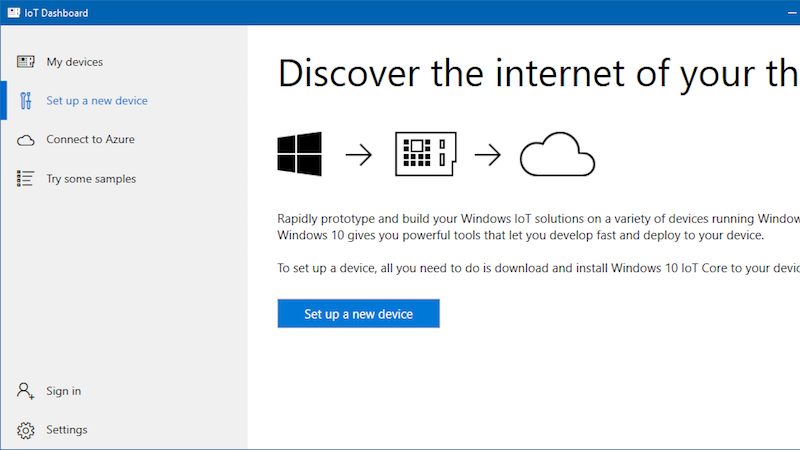 .
The Raspberry Pi is a great computer, even if it doesn't have SATA. For those of us who have lost a few SD cards to the inevitable corruption that comes from not shutting a Pi down properly, here's something for you: USB Mass Storage Booting for the Raspberry Pi 3.
.
Kodi jumps into hardware with a Raspberry Pi case - June 2016
As the app formerly known as XBMC prepares to launch version 17, the folks at Kodi are diving into something completely new: hardware. It's not a smart TV box on its own however, instead the project has teamed up with Flirc on a custom case for the Raspberry Pi 3, 2 and B+.
.
In Syria, a German group called Media in Cooperation and Transition (MiCT) has been equipping towns with transmitters called PocketFM, built around Raspberry Pis, to provide Syrians with independent radio. Each transmitter has 4 to 6km (2.5 to 3.75 miles) of range, which is sufficient to reach a whole town.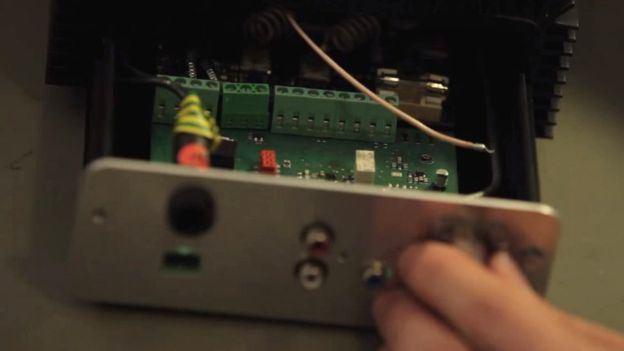 .
Raspberry Pi 3 may be treated with some Android goodness soon - May 2016
Today, a lot of smartphones, tablets, and a handful of hybrid-laptops and smart TVs run on Android OS, but it looks likes Google wants to add one more interesting device to the list. If the latest Android Open Source Project (AOSP) code repository is to be believed, Google may be working on bringing Android to Raspberry Pi 3 mini-PC.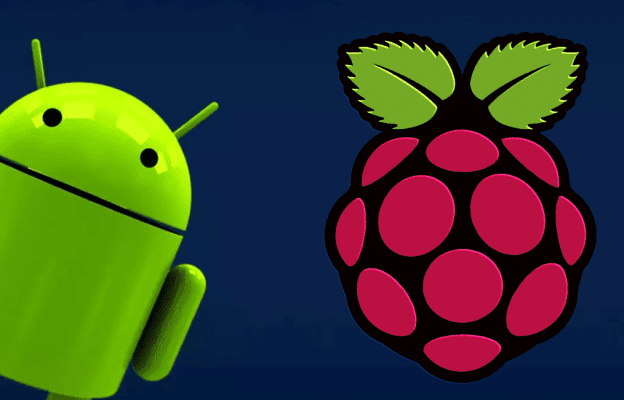 .
Citrix bakes up Raspberry Pi client boxes - May 2016
Citrix has unveiled a desktop thin client based on the Raspberry Pi microcomputer. The HDX Ready Pi is a Citrix-built box containing the Raspberry Pi 3 hardware and a ViewSonic Linux build designed specifically to run with the Citrix HDX virtual desktop platform.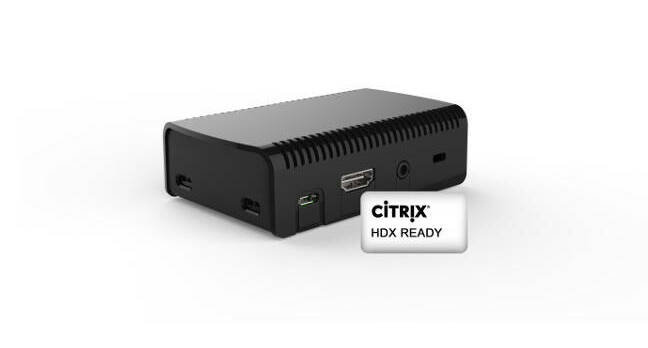 .
NEW PI ZERO, NOW WITH ADDED CAMERA PORT - April 2016
A few weeks ago it was teased that a new Pi Zero was coming with an oft-requested feature for the tiny computer. This morning at 9 AM on the dot UK time, this new v1.3 of the Pi Zero was released with a pint-sized CSI connector that allows you to connect the Raspberry Pi Camera Module. The best part? It still costs the same at $5.
.
RetroPie has a brand new website - April 2016
RetroPie allows you to turn your Raspberry Pi into a retro-gaming machine. It builds upon Raspbian, EmulationStation, RetroArch and many other projects to enable you to play your favourite Arcade, home-console, and classic PC games with the minimum set-up. For power users it also provides a large variety of configuration tools to customise the system as you want.
.
RASPBERRY PI ORACLE WEATHER STATIONS SHIPPED - March 2016
If this blog was an Ealing comedy, it would be a speeded-up montage of an increasingly flustered postman delivering huge numbers of huge boxes to school reception desks across the land. At the end, they'd push their cap up at a jaunty angle and wipe their brow with a large spotted handkerchief. With squeaky sound effects. Over the past couple of days, huge brown boxes have indeed been dropping onto the counters of school receptions across the UK, and they contain something wonderful— a Raspberry Pi Oracle Weather Station. This week, we sent out the first batch of Weather Station kits to 150 UK schools. Yesterday – World Meteorological Day, of course! - they started to appear in the wild.....
Get you copy of the Raspberry Pi Weather Station Software HERE . . The AstroPi Project Goes Where No Pi Has Gone Before - March 2016
At the Raspberry Pi birthday celebration last week one of the most talked about topics was the Astro Pi project. But with the first results from the two Raspberry Pi boards now on board the International Space Station starting to arrive on the ground, and a new competition for British school children to have their code run in space, it's understandable
.
NEW Raspberry Pi 3 - Quad-Core 1.2GHz, WiFi + Bluetooth! - March 2016
Check out the New Raspberry Pi3
.
Adafruit has this week announced the arrival of a new product in the form of the PiGRRL Pack 2.0 and custom gamepad PCB which have now been updated to support the more powerful Raspberry Pi 2 Model B mini PC launched last year.......
.
On Monday this week we released the first of four short cartoons that tell the story of the Astro Pi mission. Part 1 introduces Ed and Izzy, the two Astro Pi flight units that are up in space right now......
.
James Gallagher is 13 years old. He sent me a little bit of information about a voice-activated personal assistant project he's been working on: I thought it was so neat that I asked him to write about it here. Over to James!......
.
Felix and Ben build an alternative laptop based on the Raspberry Pi, the Pi-Top! The successful Kickstarter laptop which you can build yourself. Still in its prototyping stage but nearing ready for prime-time......
.
A heavily-modified Raspberry Pi Zero, dubbed the Astro Pi, has flown to the International Space Station (ISS) with programs developed by children to test advanced scientific research concepts......
.
Of all the things we do at Raspberry Pi, driving down the cost of computer hardware remains one of the most important. Even in the developed world, a programmable computer is a luxury item for a lot of people, and every extra dollar that we ask someone to spend decreases the chance that they'll choose to get involved......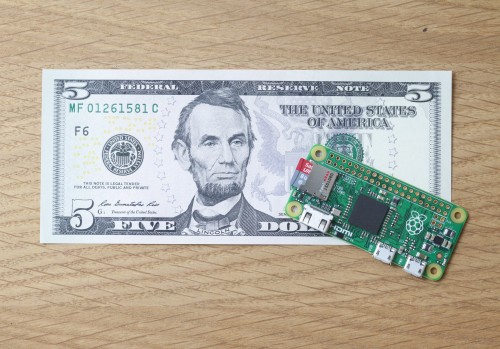 .
What you are seeing here is a Pi and a dirty great Wi-Fi antenna, which the fella in camouflage is using to trigger a known exploit in a commercial Parrot quadrotor....